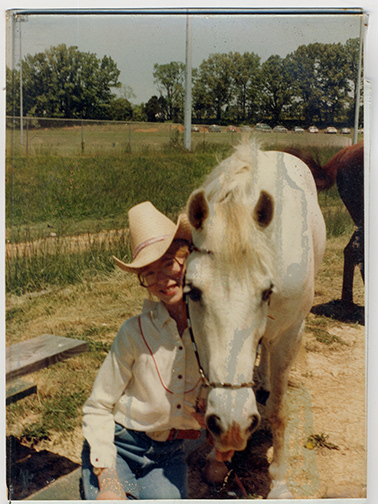 Hi! I'm Jen!

I am a New York based Advertising/Production Designer and Illustrator. I gre

w up in Tennessee and spent many days riding horses, daydreaming, snowboarding, and drawing (horses mostly). 
At seventeen I started off as a sign cutter hand-lettering and drawing with a router on wood signs for a busy tourist sign shop. Not long after, I jumped head-first into airbrushing t-shirts in the same busy town of Gatlinburg, TN. 
After completing my Masters in Illustration at the School of Visual Arts NYC became my home permanently. My airbrush skills flourished into a successful event business. Along the way my skills have expanded into hand-lettering and gold leaf on glass. 
All of these life-long skills have help me transition into a full time designer. I love type, watercolor, gold leaf and all the technical details! I'm continuously learning and strive to be a better designer! 
That's Sir Galahad my welsh pony. He was precious. We had many years together exploring and many life lessons along the way.